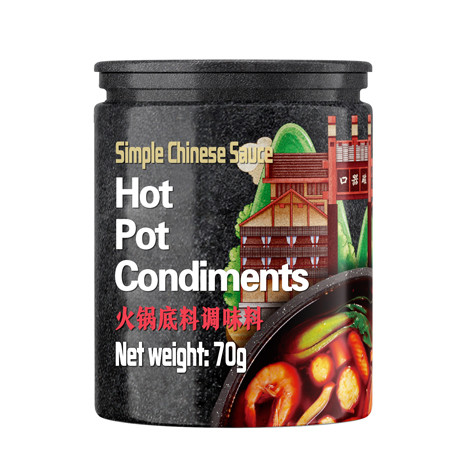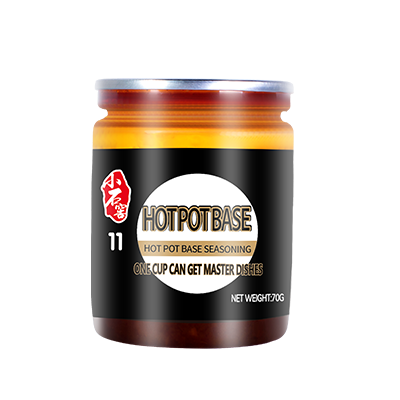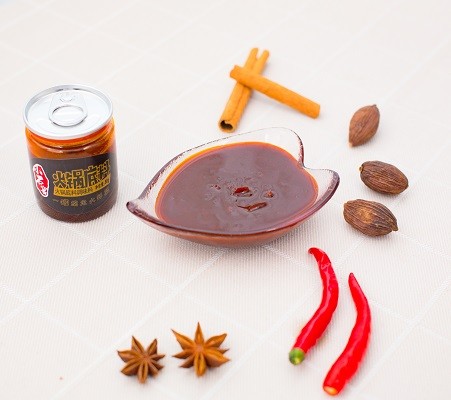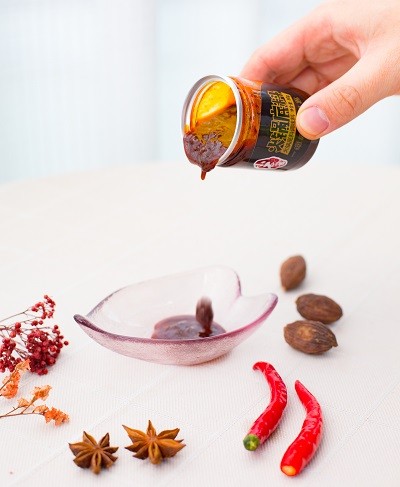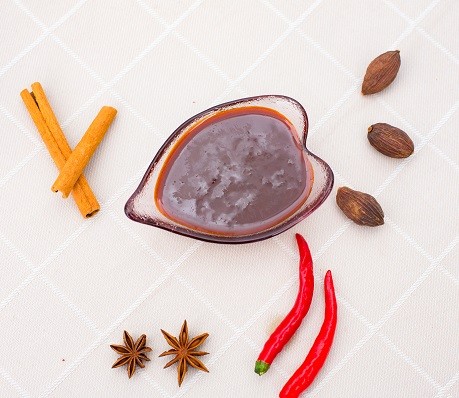 Healthy hot pot base recipes sauce hot pot soup base recipe Chinese hot pot dipping sauce
Item specifics
Name

Hot pot base sauce
Application

cooking,stir-fry,malatang,hotpot,etc.
Brands

chefu,hodias,oem
Moq

1MT
Package size

70gx36cupsx6 boxes/carton
color

Red
Description
Ingredients

Vegetable oil, bean paste, soybean paste, edible salt, sodium glutamate, caster sugar, pepper, ginger, garlic, spices, yeast extract
1.Specially Developed by 10 masters.
2. Fresh ingredients + hot-pot seasoning = master dish.
3. Convenient and simple, one cup can cover all of the ingredients.
4. Healthy and delicious without any additives

Dishes

Cold pot skewers

Material

Fat belly, beef and mutton, kelp, enoki mushroom, quail eggs, etc.
1. Pour the hot pot bottom material and purified water in a ratio of 1:10 into the pot and boil.
2. Skewer the ingredients with bamboo sticks and cook with water until fully cooked.
3. Put the skewered ingredients into the pot and soak for 10 minutes.

Product display - hot pot dipping sauce