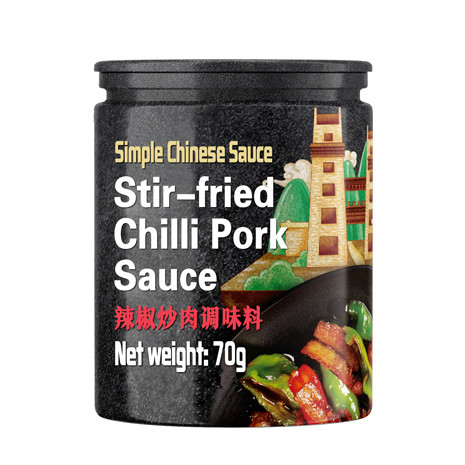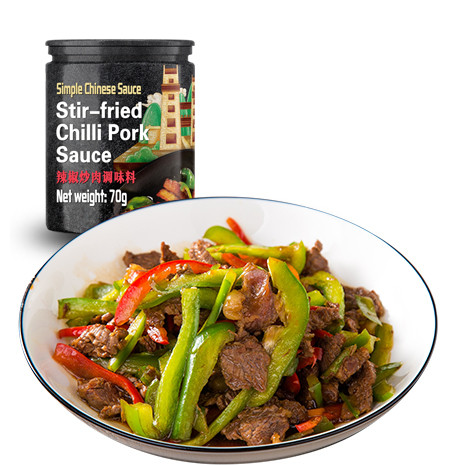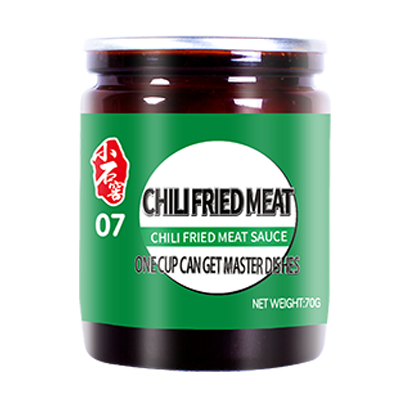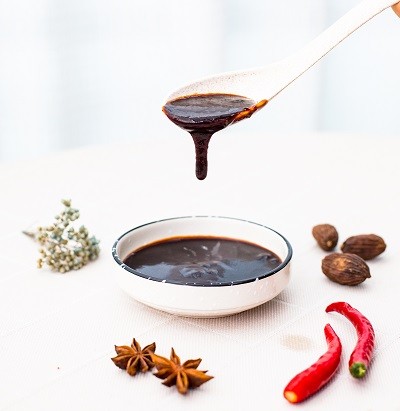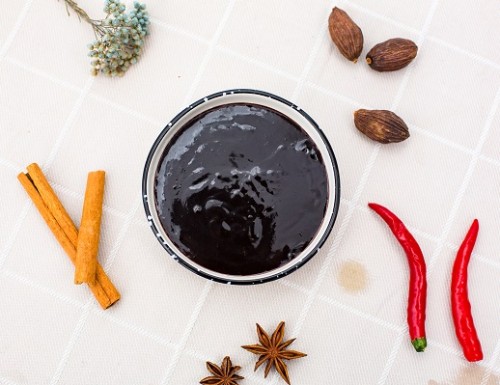 Chilli meat fry sauce easy tasty goan beef chilli fry beef recipe chilli pepper dry stir fry
Item specifics
Name

stir-fried chili pork sauce
Application

cooking,stir-fry,malatang,hotpot,etc.
Brands

chefu,hodias,oem
Moq

1MT
Package size

70gx2cupsx15boxes/carton
color

dark red
Description
Ingredients

Drinking water, malt syrup, edible salt, brewed soy sauce, sodium glutamate, pepper, pickled pepper, ginger, yeast extract
1. 180 days of pure natural fermentation (natural, high technology).
2.Specially Developed by 10 masters.
3. Fresh ingredients + fried meat with chilli sauce = master dish.
4. Convenient and simple, one cup can cover all of the ingredients

Dishes

chili fried meat

Material

About 300 grams of pork belly, 150 grams of pepper, 20 grams of shallot slices, 50 grams of garlic slices, 20 grams of shallot segments
1. Cut pork belly into thin slices, cut the pepper into rolling blades.
2. Put 50 grams of oil, simmer the meat until it turns yellow, and stir in the pepper and soften.
3. Add garlic slices, chilli stir-fried meat sauce and stir fry for a while, then sprinkle the parsley segments and serve.

Product display - Chilli meat fry sauce