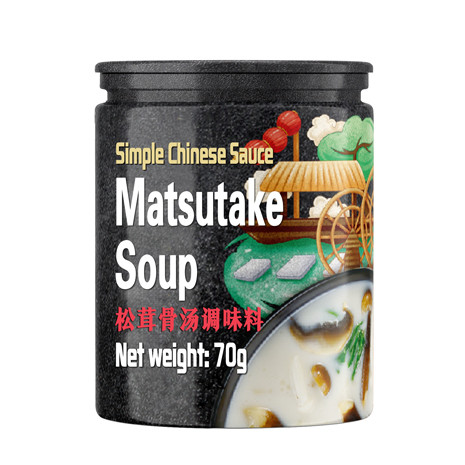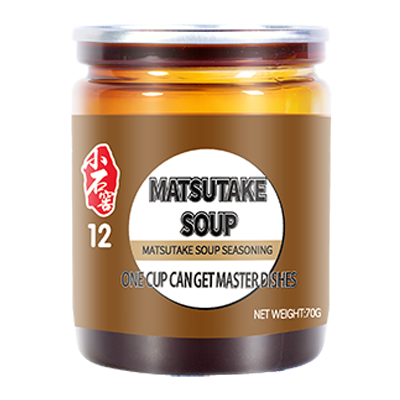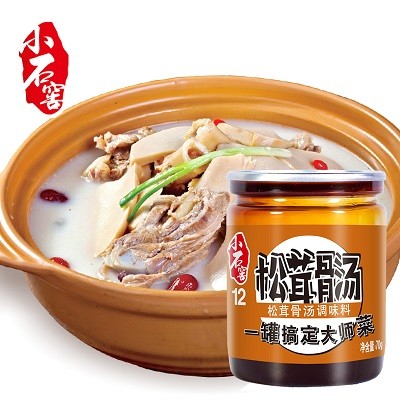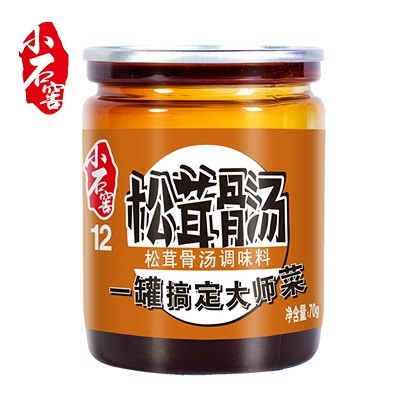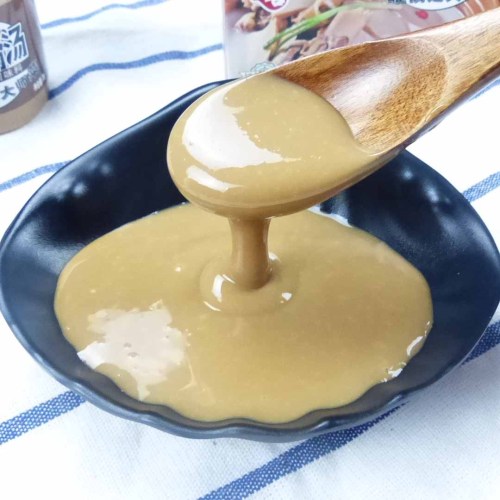 Matsutake Soup miso suimono soup ingredients matsutake mushroom clear soups and broths recipes
Item specifics
Name

Matsutake Soup
Application

cooking,soup,malatang,hotpot,etc.
Brands

chefu,hodias,oem
Moq

1MT
Package size

70gx2cupsx15boxes/carton
Origin

Qingdao,China
Description
Ingredients

Pork bone, drinking water, table salt, matsutake, boletus
1. 180 days of pure natural fermentation (natural, high technology).
2.Specially Developed by 10 masters.
3. Fresh ingredients + Matsutake bone soup seasoning = master dish.
4. Convenient and simple, one cup can cover all of the ingredients
Dishes

Mushroom Soup

Material

50g Crab Flavor Mushroom, 50g White Jade Mushroom, 50g Tricholoma Mushroom, 50g Chicken Leg Mushroom, 50g Slider Mushroom.
Put aside all kinds of mushrooms in water, add 1000g of fresh water to the pot, add the mushroom soup seasoning according to the ratio of 3%, add the mushrooms, and open the pot and serve in the bowl.
Product display - Matsutake Soup